Please see below a list of low vision service providers, please note services my vary depending on the State you live in.  Contact the providers below for further information. Let us know of other providers who specialise in low vision.
Can:Do4Kids  (South Australia) 

Can:Do4Kids specialise in hearing, vision and sensory services, focusing on:
Early Intervention 0-6 years
Child and Youth Services 7+ years old
Working alongside families and caregivers to maximise the development of their child in the early years, transition support to school, tertiary education and employment.
Guide Dogs Australia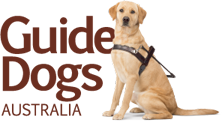 Guide Dogs Australia is a brand that represents Australia's six state-based Guide Dog organisations. They provide orientation and mobility services, including Guide Dogs, assist people who are blind or have a vision impairment to gain the freedom and independence to move safely and confidently around their communities, and to fulfil their potential.
RIDBC

Royal Institute for Deaf and Blind Children (RIDBC) is a non-government provider of education and therapy services.
Using in-person sessions combined with modern technology, RIDBC connects children, adults and families across Australia to the expert education, therapy, cochlear implant, and vision or hearing support services they need.
Statewide Vision Resource Centre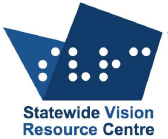 (Vic)
The Statewide Vision Resource Centre (SVRC) is a statewide service offered by the Department of Education and Training (DET) and currently supports over 500 students with vision impairments (blindness and low vision) in Victorian schools.  Support and Services are primarily for DET schools but some services are also available to Catholic and independent schools. The information on their site would also benefit parents and students in other states.
VisAbility   

(in Tas and WA)
VisAbility focus on achieving outcomes, promoting mobility and independence, and improving each person's quality of life, assisting people of all ages in theri homes, at school, at work or in the community.
Vision Australia is a not-for-profit provider of blindness and low vision services in Australia.
They do this through 28 Vision Australia centres in Victoria, New South Wales, the Australian Capital Territory, Queensland, South Australia and Western Australia; 30 clinics; and through outreach programs in the Northern Territory and Tasmania.