Why Become A Member of the AFA?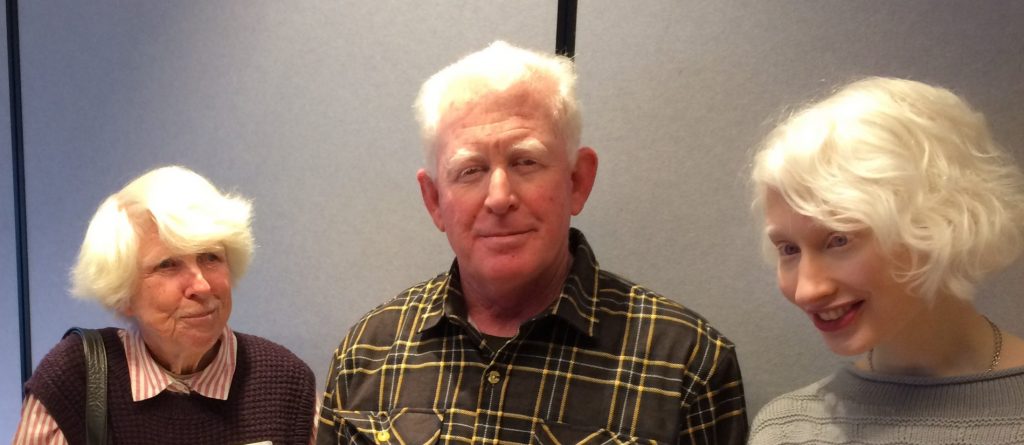 Membership is open to anyone who has albinism, or is touched by albinism in some way. One of the key purposes of the Albinism Fellowship Australia is to provide support to people with albinism and their families, friends and communities. We have members from all over Australia, from a wide variety of backgrounds, each with their own stories and experiences of living with albinism. Becoming a part of our community has been a life changing experience for many of our members who had previously had very little, if any interaction with other people affected by albinism.
We endeavour to keep our membership fees as low as possible but we do rely on these fees to provide resources and cover general running costs. If you have a link with albinism in Australia, we hope that you will consider joining the AFA to ensure it remains a viable resource and advocate for those with albinism.
Membership Renewals July each year
Our AFA membership renewal cycle runs from July to June the following year. If you would like to access our member only areas of this site and receive our email updates, take advantage of substantial discounts at our conferences and Albinism Skin program, we strongly encourage you to join the AFA, or to renew your membership.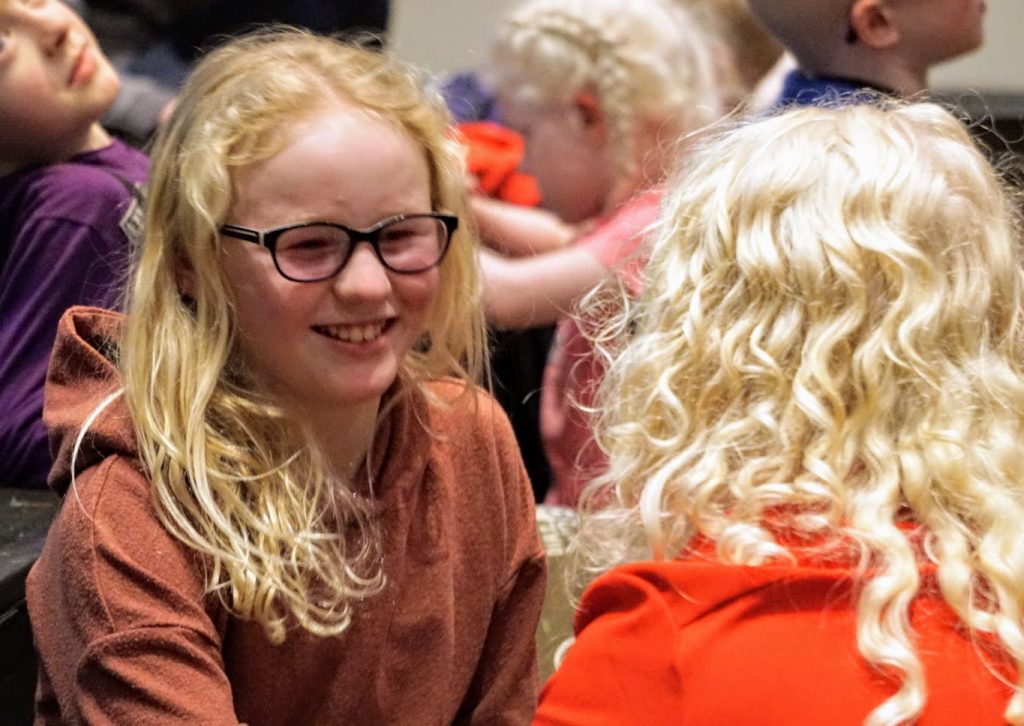 You can now renew for 10 years or take out a life membership so you won't miss out! These options represent significant financial savings too.
The AFA is a not for profit organisation run wholly by unpaid volunteers, with no recurrent government support. Membership renewals help to cover essential costs of our charity such as website, 1300 number, compliance actions as a charity, state based gatherings and the biennial conference. We strongly encourage you to renew your membership or to support the association.
If you are a current financial member, we warmly thank you for your ongoing support. If you are unsure of your membership status, please email treasurer@albinismaustralia.org
Membership entitles you to:
Access to the members only area of this website for more detailed information.
Welcome pack to parents of newly diagnosed children whch includes the very informative book "Raising a Child with Albinism".
Receive emails each year which may include articles on the latest research related to albinism, coming events, book or product reviews, the latest news on adaptive technology and much more.
Members are entitled to discounted rates when attending our national conferences and you may also be eligible to receive financial assistance for travel and accommodation to these events.
Free attendance to our local events or reduced rate where a cost is incurred by the AFA.
Access to the free Albinism Skin Check Program, providing annual photography and examination by a dermatologist, for all those with albinism who can attend the clinic in Melbourne.
* All members are invited to join our extended committee where they can contribute to the albinism community by becoming involved with the organisation's various subcommittees, fundraising and community activities. Contact the secretary.
AFA Constitution
Click here for Albinism Fellowship of Australia Constitution.
Events
Due to the Covid 19 pandemic, all events were put on hold to ensure the safety of members. As we are gradually coming out of Covid lockdown and restrictions are being eased, Queensland and South Australia are about to hold events (see the state pages). We hope that all in our community are safe and well, and look forward to catching up in person again soon in all states.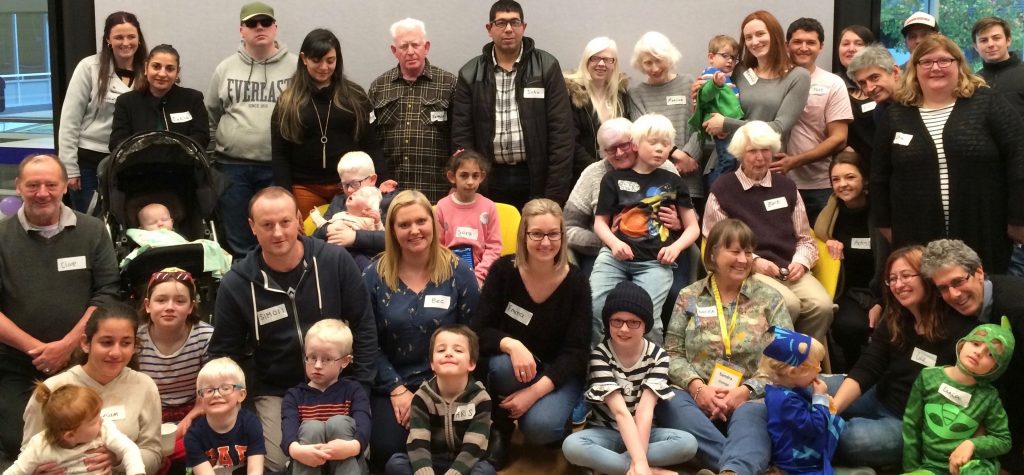 In the meantime, we encourage you to stay in touch online with those you know, or join our facebook page (see below) to make new contacts or to keep in touch with those who "know albinism".
Coming dates to put in your diary
International Albinism Awareness Day June 13th every year. See below.
AFA Conference – 19-21 August 2022 in Sydney (Paramatta). See below.
Events in a "normal" year
The Albinism Fellowship Australia hold regular social and educational events with the purpose of providing support and fellowship to our members, their families and friends.
Attending an albinism event or get together can be uplifting and life changing for a parent of a child with albinism or as an adult, who may meet another person with albinism for the first time.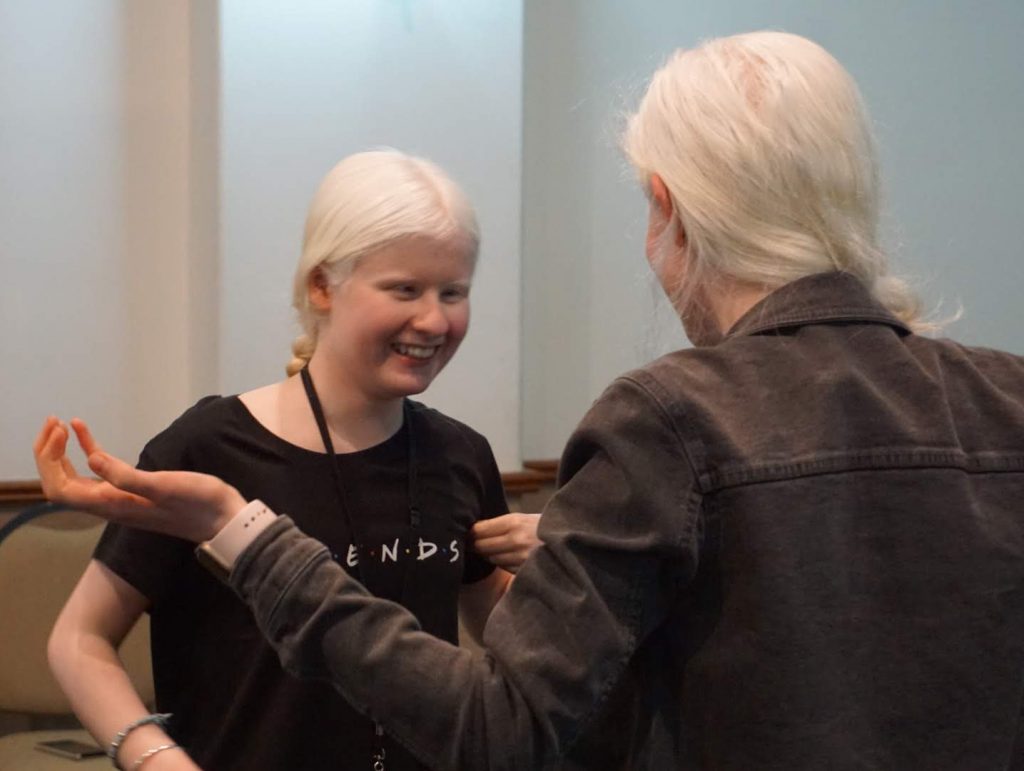 We take great care to ensure that all our gatherings are family friendly, held at locations that are easily accessed by public transport where possible and as vision impaired friendly as possible.
We hold a National Conference every two years, as well as regular state get togethers and seminars.
Contact one of our State Reps (see Contact menu) to enquire about events near you.
International Albinism Awareness Day June 13th
This day was sanctioned by the United Nations to raise awareness about albinism around the world and is celebrated each year on June 13th. We encourage families and communities of those with albinism to get together, to advocate for albinism, share information, fundraise or simply post an albinism photo to social media. Many of our children hold events at their school, speaking to their class or at assembly or perhaps fundraising for the AFA on or near that date.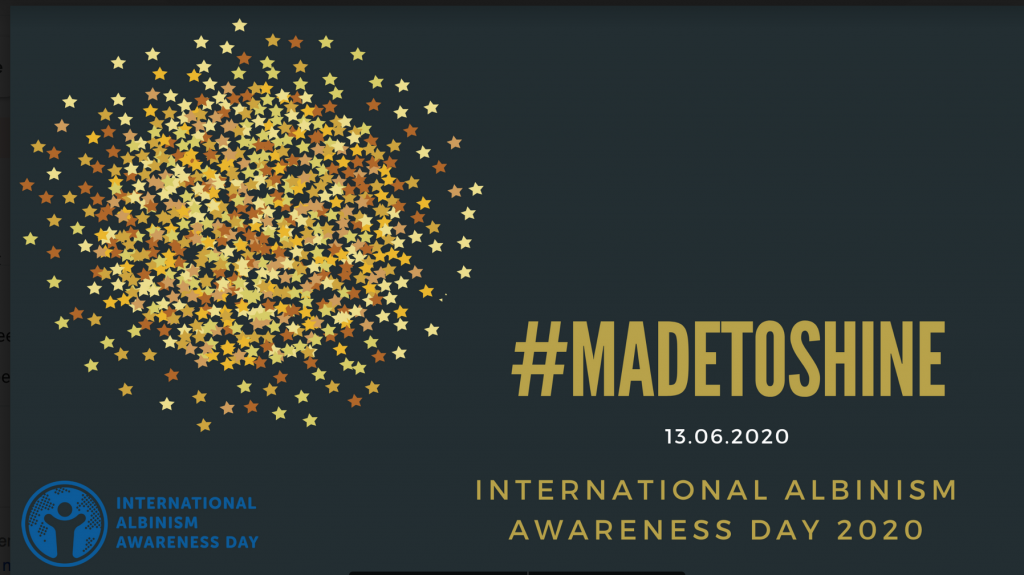 The 2020 theme "Made to Shine", was chosen worldwide to highlight the qualities of persons with albinism around the world – to show that they were made to stand out, because they are outstanding in many ways. We celebrated our stories by sending a photo and comment which are shared above as a presentation.
2021 Sydney Conference Postponed until 2022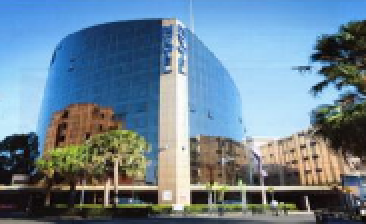 Due to the Covid 19 pandemic and unpredictable border closures, we had to make the difficult decision to postpone the biennial National Conference. We are planning to hold it in Sydney, August 19th -21st, 2022 at the Novotel Paramatta.
The conference program will be created by our enthusiastic and hardworking conference committee consisting of persons with Albinism, committee members and local members within NSW.
Members can find a support letter in their area below, to provide to NDIS if they wish to include Conference registration in their next NDIS plan.
For more information regarding the upcoming conference please contact the secretary or see our members' page.
Facebook Page
The AFA has a closed Facebook page for Australians who have a connection with albinism: AFA-Community Connections. You can join via application (don't forget to answer the questions about your connection with albinism). It is designed to be a safe place to pose questions, share strategies and experiences with those who understand. Facebook members include adults and teens with albinism, parents, siblings, grandparents, extended family members and occasionally low vision professionals known to us who provide valuable information.
Further information available in members' area:
PAST CONFERENCES
THE NEXT CONFERENCE: For latest updates on planning, program, registration and government financial support.
MEMBER INFORMATION AND OFFERS: Parent packs, free skin checks (in Melbourne), State get togethers, informal networking opportunities and AFA Strategic Plan.
INDIVIDUAL STATE/TERRITORY PAGES: State representative details and contacts, events and activities of interest to members will be included here as Covid restrictions ease and conditions are predictable.