Due to the Covid-19 pandemic, all events have been suspended in order to ensure everyone's safety. We hope that all in our community are safe and well, and look forward to catching up in person again.
In the meantime, we encourage you to stay in touch online with those you know, or join our facebook page (see below) to make new contacts or to keep in touch with those who "know albinism".
Coming dates to put in your diary
International Albinism Awareness Day June 13th every year
AFA Conference – 20 – 22 August 2021, Sydney (Paramatta). See below!
IAAD 2020 theme "Made to Shine"
The 2020 international theme was chosen to highlight the qualities of persons with albinism around the world. To show that they were made to stand out because they are outstanding in many ways, as proven by an enormous amount of work and success stories highlighted in the news and other media in recent years. Members celebrated by sending photos to be included in a presentation and shared in the members section and on our facebook page!
Events in a "normal" year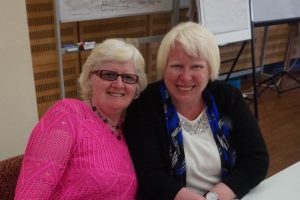 The Albinism Fellowship of Australia hold regular social and educational events with the purpose of providing support and fellowship to our members, their families and friends.
Attending an albinism event or get together can be uplifting and life changing for a parent of a child with albinism or as an adult, who may meet another person with albinism for the first time.
We take great care to ensure that all our gatherings are family friendly, held at locations that are easily accessed by public transport where possible and as vision impaired friendly as possible.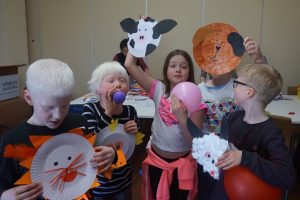 We hold a National Conference every two years, as well as regular state get togethers and seminars.
Please contact one of our State Reps to enquire about events near you.
2021 Sydney Conference
We are excited to announce that the next biennial National Conference will be held in Paramatta, Friday 20th to Sunday 22nd August 2021.
The conference program will be created by our enthusiastic and hardworking conference committee consisting of persons with Albinism, committee members and local members within NSW.
For more information regarding the upcoming conference please contact the secretary or see our members' page.
Facebook Page
The AFA has a closed Facebook page for Australians with a connection to albinism, who can join via application. It is designed to be a safe place to pose questions, share strategies and experiences with those who understand. Facebook members include adults and teens with albinism, parents, siblings, grandparents, extended family members and occasionally low vision professionals known to us who provide valuable information.
https://www.facebook.com/groups/albinismaustralia/
International Albinism Awareness Day June 13th
This day was sanctioned by the United Nations to raise awareness about albinism around the world and is celebrated each year on June 13th. We encourage families and communities of those with albinism to connect online, to advocate for albinism, share information, fundraise or simply post an albinism photo to social media. Each year many of our children hold events at their school, speak to their class or at assembly, or perhaps fundraise for the AFA on or near that date.