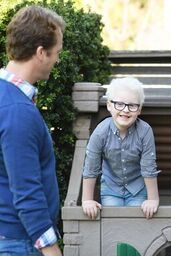 Albinism is an inherited genetic condition that reduces the amount of melanin pigment formed in the skin, hair and/or eyes. Albinism occurs in all racial and ethnic groups throughout the world. In Australia, approximately one in 17,000 people have some type of albinism. In other parts of the world, the occurrence can be as high as one in 700. Most children with albinism are born to parents who have normal hair and eye color for their ethnic backgrounds.  Both parents must also carry the recessive gene to have child with albinism.
A common myth is that people with albinism have red eyes. Although lighting conditions can allow the blood vessels at the back of the eye to be seen, which can cause the eyes to look reddish or violet, most people with albinism have blue eyes, and some have hazel or brown eyes. There are different types of albinism and the amount of pigment in the eyes varies; however, vision problems are associated with albinism.
People with albinism may have nystagmus (involuntary movement of the eyes), reduced depth perception, photophobia (very sensitive to light), problems tracking moving objects and be either long or short sighted.
Vision Considerations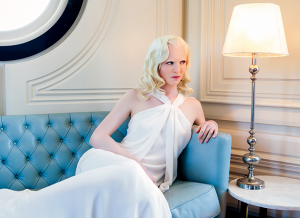 People with albinism have vision problems that are not correctable with eyeglasses, and many have low vision. It's the abnormal development of the retina and abnormal patterns of nerve connections between the eye and the brain that cause vision problems. The presence of these eye problems defines the diagnosis of albinism.
The degree of impairment varies with the different types of albinism. Although people with albinism may be considered "legally blind" with a corrected visual acuity of 20/200 or worse, most learn to use their vision in a variety of ways and are able to perform innumerable activities such as reading, riding a bike or fishing. Some have sufficient vision to drive a car.
Dermatological Considerations
Because most people with albinism have fair complexions, it's important to avoid sun damage to the skin and eyes by taking precautions such as wearing sunscreen or sunblock, hats, sunglasses and sun-protective clothing.
Types of Albinism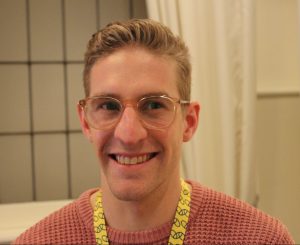 While most people with albinism have very light skin and hair, levels of pigmentation can vary depending on one's type of albinism. Oculocutaneous (pronounced ock-you-low-kew-TAIN-ee-us) albinism (OCA) involves the eyes, hair and skin.
Ocular albinism (OA), which is much less common, involves only the eyes, while skin and hair may appear similar or slightly lighter than that of other family members.
Over the years, researchers have used various systems for classifying oculocutaneous albinism. In general, these systems contrasted types of albinism having almost no pigmentation with types having slight pigmentation. In less pigmented types of albinism, hair and skin are cream-colored and vision is often in the range of 20/200. In types with slight pigmentation, hair appears more yellow or has a reddish tinge and vision may be better.
Recent research has used analysis of DNA, the chemical that encodes genetic information, to arrive at a more precise classification system for albinism. Seven forms of oculocutaneous albinism are now recognized – OCA1, OCA2, OCA3, OCA4, OCA5, OCA6 and OCA7. Some are further divided into subtypes.
Medical Problems
In Australia, most people with albinism live normal life spans and have the same types of general medical problems as the rest of the population. The lives of people with Hermansky-Pudlak Syndrome can be shortened by lung disease or other medical problems.
In tropical countries, people with albinism who do not have access to adequate skin protection may develop life-threatening skin cancers. If they use appropriate skin protection, such as sunscreens rated 20 SPF or higher and opaque clothing, people with albinism can enjoy outdoor activities even in summer.
Social Considerations
People with albinism are at risk of isolation because the condition is often misunderstood.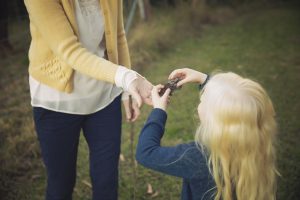 Social stigmatization can occur, especially within communities of color, where the race or paternity of a person with albinism may be questioned. Families and schools must make an effort to include children with albinism in group activities. Contact with others with albinism or who have albinism in their families or communities is most helpful.
This information has been shared with permission from NOAH, find out more at www.albinism.org.